GOAT'S MILK OLIVE OIL LAVENDER HONEY
Handmade Soap Bar 115G (4.05OZ)
from Turkey
Packed with natural ingredients
Hand crafted Olive Oil Soap
made with Goat's Milk, Coconut Oil, Castor Oil,
Cocoa Butter, Pine Honey
from Beçin village, Milas Turkey.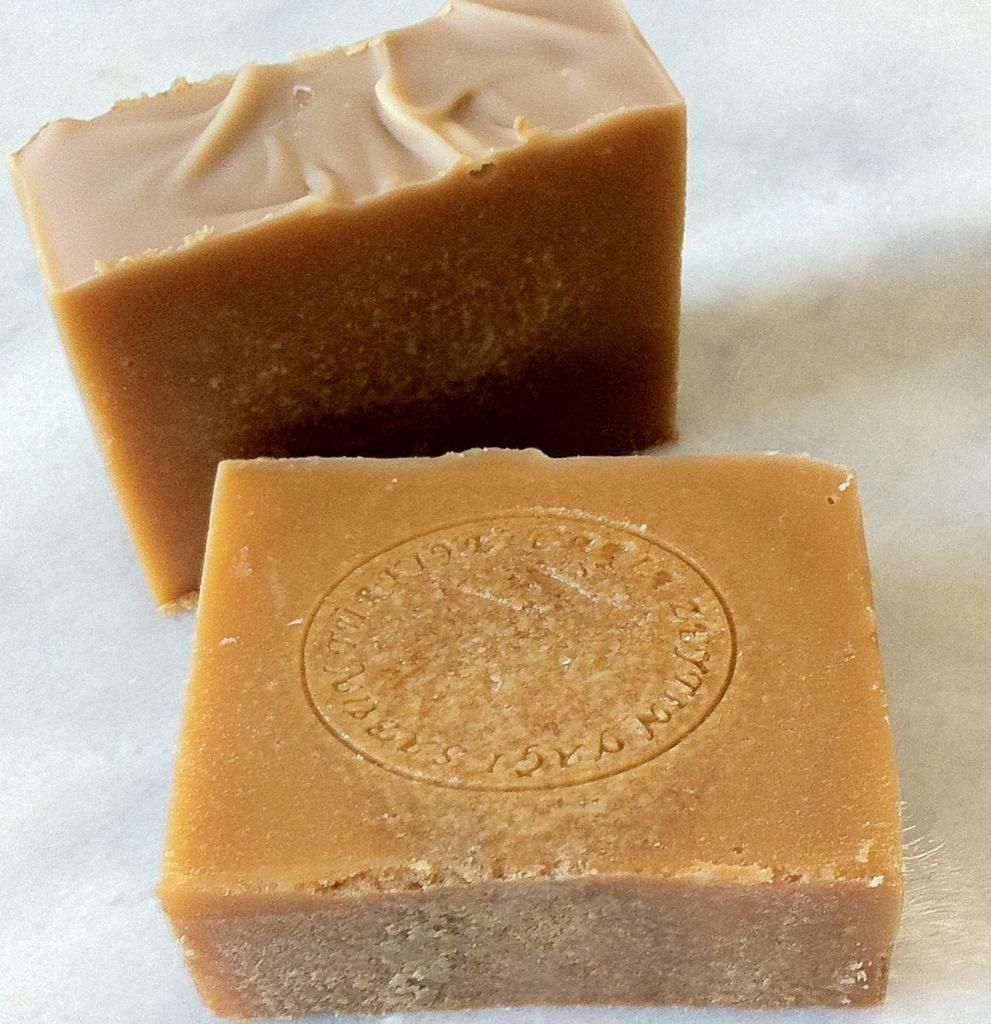 Natural Olive Oil Soap


• A unique soap that cleans effectively, producing a velvety smooth lather that
leaves the skin silky smooth and refreshed.
• Great for shaving, body and hair wash
• Olive oil supports regeneration of the skin tissue and regulation of the natural moisture balance
• Makes the skin smooth and soft and it stimulates, strengthens and nourishes the skin
• Rich in high quality antioxidants, which neutralise free radicals that can be harmful to the skin
• Rich in substances with anti-inflammatory effects
• Suitable for all skin types
Lavender Essential oil


Strong antibacterial and antiseptic properties.
Good agent for curing insect bites and sunburns.
Effective in treating acne, scabies, eczema & dandruff.

Coconut Oil
Not only does it produce a rock hard soap with a fantastic lather but this oil is
wonderfully moisturising and adds a barrier to the skin protecting it from the elements.
It's cleansing ability is amazing and is one of the few oils that produces a soap that will lather in salt water.
Cocoa Butter
Produces a hard bar with a stable lather, is very conditioning making it good for
eczema, dermatitis, stretch marks, creates a barrier between your skin
and the sometimes harsh environment, keeping the moisture in your skin where it belongs.
Pine Honey from Milas
Honey increases lather and and is a natural moisturiser and smells fantastic.
Because honey has anti-microbial properties, it can be used to treat sunburn, rashes, and other minor skin irritations. It not only helps to heal the irritations, it also soothes skin while fighting against the signs of ageing,
all the while leaving skin with a beautiful, healthy glow. Honey is even good for treating cuts and skin punctures,
aiding in tissue regeneration and reducing scarring.
Cleopatra often mixed honey in with her milk baths to keep her skin soft, supple, and beautiful.

No allergens
No perfume
No colourants
No Preservatives
No testing on animals
No animal products.